My Story
About me as an artist and my current work.
I am a landscape and nature painter based in Scotland. I am currently living and working on the East Coast, in East Lothian in the beautiful countryside outside Edinburgh. I have always had an affinity with the landscape here, there are beautiful beaches, farmlands and woodlands that I enjoy drawing inspiration from. It's a dream to have so much on my doorstep that I can use in my work.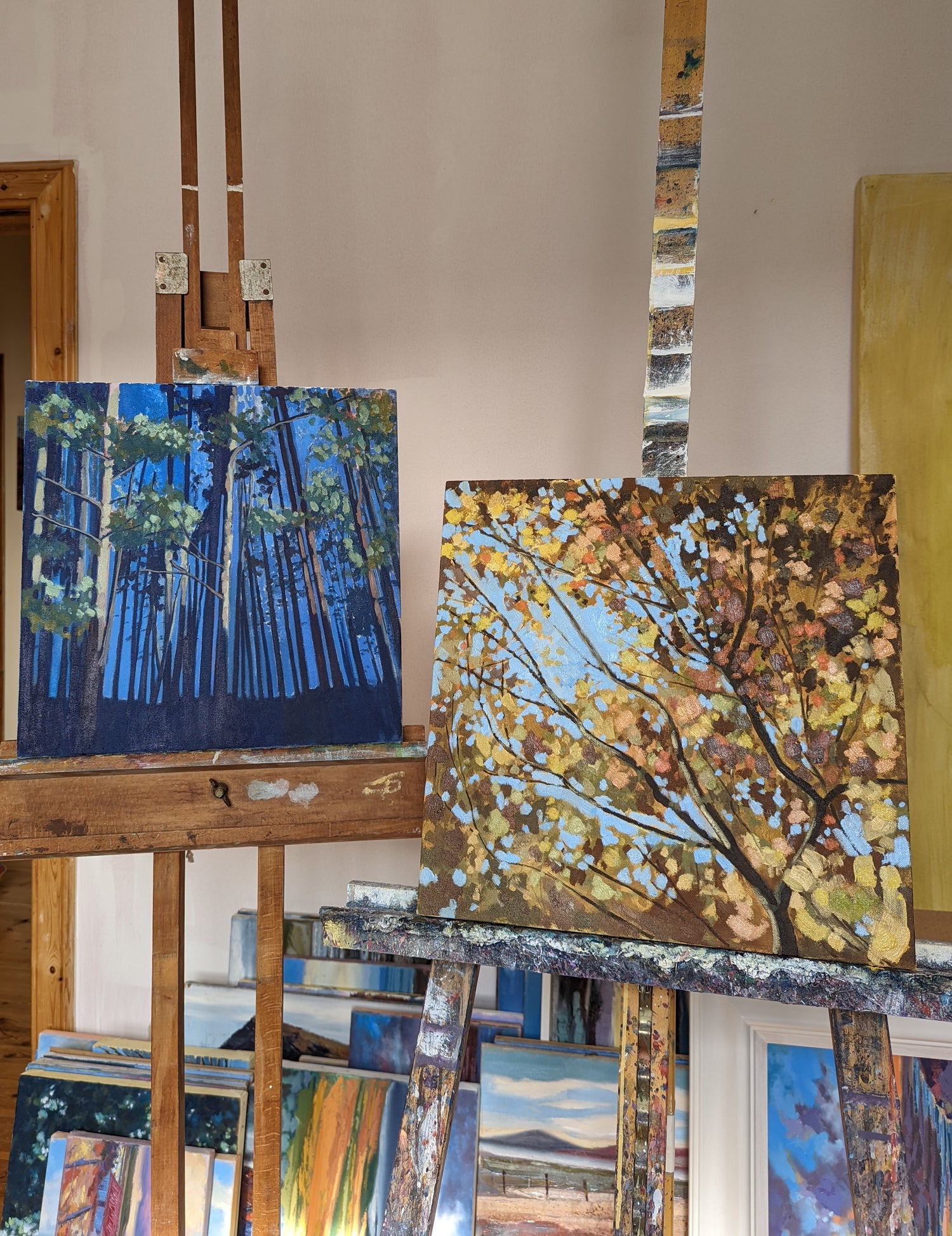 My work has always been focussed on the landscape and nature in Scotland. From West Coast of Scotland, Hills of the Highlands and Coastal areas of East I enjoy the challenges of capturing the colours, essence and feeling of each place. 
In my latest painting series I have been exploring glimmers of light and the dramatic colours that trees give, looking at the wonders of the forest. I consider these artworks to be more abstract and enjoy the way they transport you to memories of being in the wilderness, looking up.
History
Art has been an integral part of my life for as long as I can remember. I grew up surrounded by art and artists so it always felt second nature to me to be creating. My mother, the artist Lynn Rodgie, and her father, my grandfather, the artist John F Martin, remain my biggest influences and they taught me the fundamentals of drawing and painting. Being part of this multi-generational art family has been hugely important, and enjoyable, to me as I can rely on them for sharing inspiration, discussing successful (and not so) techniques, and analysing styles. 
 My first show "Three Hands Exhibition" celebrated the family connection and displayed artwork from all three of us, which remains a highlight of my early career.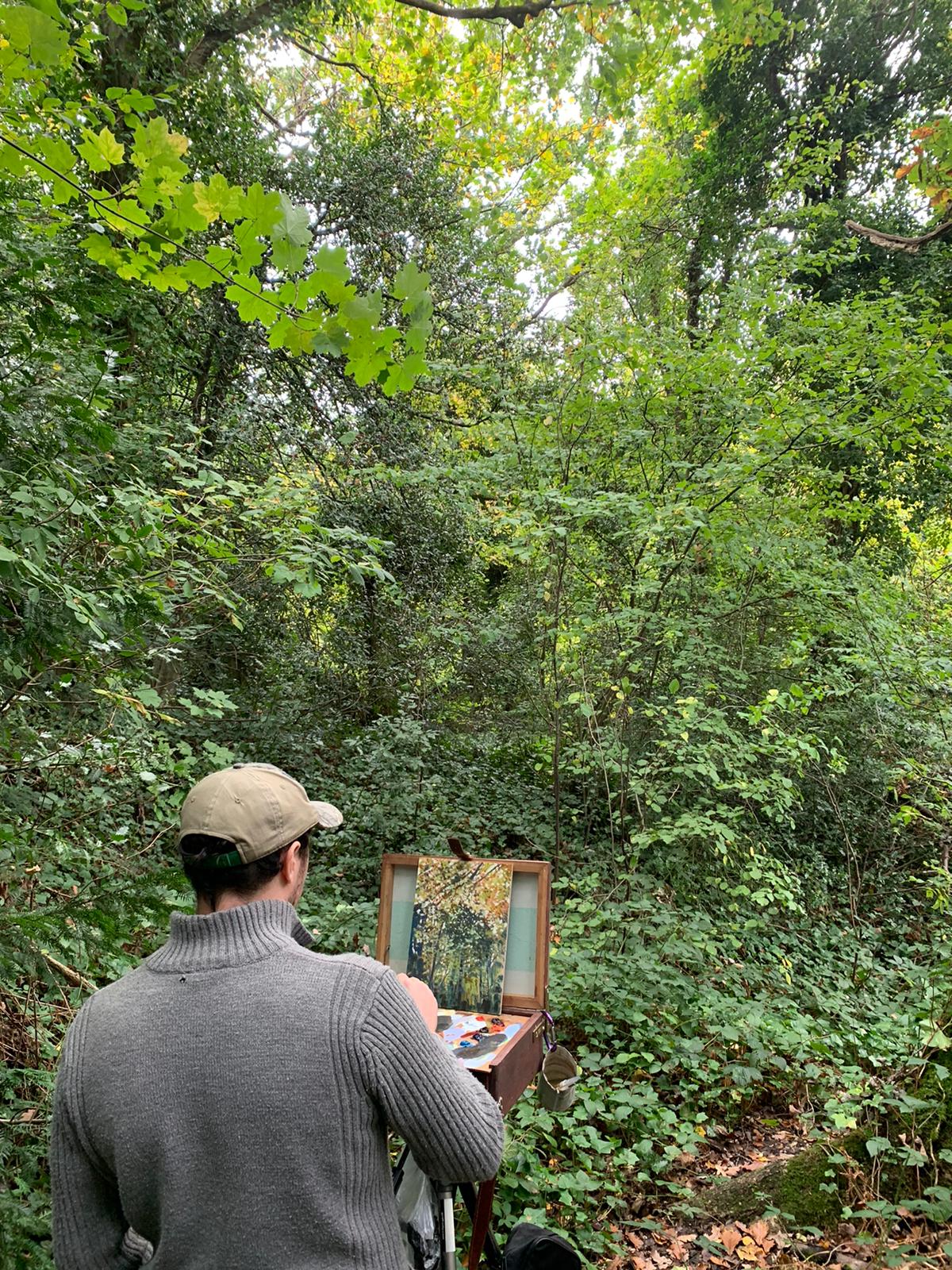 I went on to study at Grays School of Art in Aberdeen graduating in 2014 with a First Class BA Honors Degree in Sculpture. I have always enjoyed the 3D element to creating art from palette knife and texture in my paintings to sculpting physical stand alone pieces. One of my degree show pieces is now part of the Robert Gordon University Heritage Collection.  
 Upon graduating I moved to London where I spent 2015 to 2020 training and working under some of the most presitigious framers in the U.K learning the craft of Fine Art Picture Framing. 
 I kept up my practise with an urban studio in South London escaping to the wilderness and countryside through my continued studies of landscapes. During lockdown, when I missed the freedom of nature I started my forest escapes. 
In 2020 I decided to return to Scotland and packed up my studio to make my base in the East Coast, nearer my family of artists and surrounded by the inspiration I so love capturing.